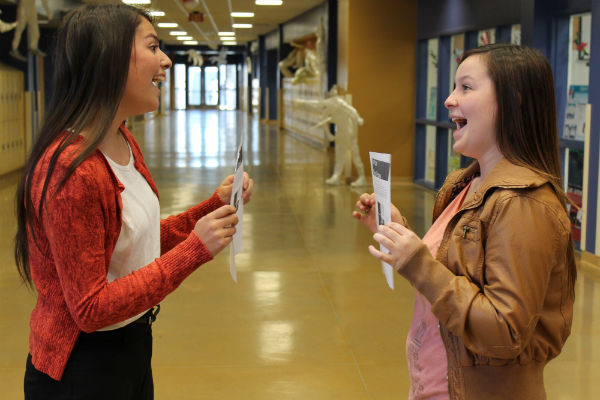 The yearbook staff is currently mandating seniors to submit bios written by a best friend, favorite teacher, or parents to be placed next to their senior photos.
"I think this is a good idea because you can look back at and see what your best friend wrote about you," senior Cassadie Medall said.
Best friend bios must be written by a senior at this school, and in return, he or she must write about them. For example, person A must write about person B, and person B must write about person A.
"I'm actually looking forward to writing my best friend's bio because it will be funny to tell everyone the memories we have of them," senior Yunnie Lin said.
The formation of the yearbook spread page for the seniors includes a traditional senior picture, a personalized senior picture, and a combined photo of the two friends.
"It's a good idea because we can have something light-hearted to remember our senior class by," senior Aleksandar Aleksandrov said.
Forms are due on Dec. 16, and you can submit your form to English teachers Mr. Albert Ocampo, Mr. Justin Orapello, or Mr. Matthew LaPorte.
"I think the idea of having your best friend write about what they would never forget about you is amazing because you get to express what you feel about your best friend to the whole student body," senior Mariana Ruffo said.