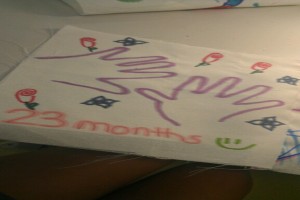 On March 28 in the Coyote Ballroom, a silent auction and a semi-formal event will be held from 6:00 p.m. to 7:30 p.m. Senior Alexis Lysinger will coordinate and host this event for her senior capstone with handmade items, such as quilts and animal accessories, made by the junior and freshman Fashion Design class.
"My main goal is to have a positive effect on the lives of those around me, and is exactly why I'm looking forward to this event," Lysinger said.
The purpose of this auction is to assist the students in gaining publicity, while also involving the community, in order to raise money for Shade Tree, an organization that shelters abused women, children, and animals.
"We're really excited about this event because we love being a part of helping out Shade Tree," Fashion Design instructor Ms. Cassandra Pawling said.
Juniors will create any item using fabric or material for those staying in the shelter, whereas freshmen will create animal accessories, for the animals. Sophomores will give sewing classes to those staying at Shade Tree as well.
"My partner and I are making beach towels, bracelets, and a beach bag. We picked these items because it's almost summertime, and we think it will help raise money in the auction," junior Jenny Berry said.
Entertainment will also be provided by SWCTA students, such as light shows and singing performances.
"I think this has to be the most important project to me so far my junior year. What Shade Tree does for the community is absolutely amazing, and they have become one of my favorite charities," junior Roselie Cahatol said.
All proceeds from this event will go to Shade Tree. If you have any questions regarding this event, you can stop by Ms. Pawling or Ms. Glenna Gaudy's room located in the E building.