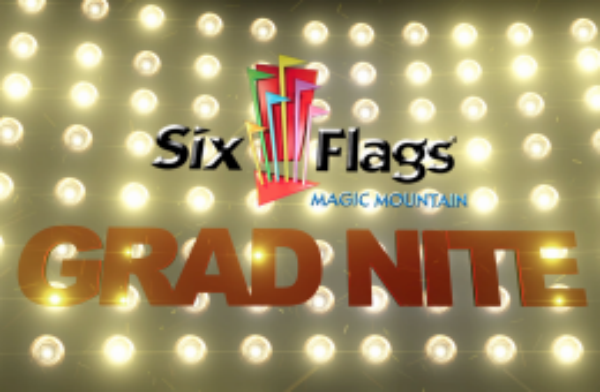 Only 100 spots are available for this year's Senior Grad Nite. The limited number of spots is due to the fact that ticket sales last year were not as successful as anticipated. This resulted in a loss of money due to additional bussing being ordered and not used based on an estimated number of attendees. Grad Nite will be taking place at Six Flags in Valencia, CA.
"Grad-nite is going to be a night to remember. I'm going to make every second count and my goal by the end of the night is to have a bunch of pictures," senior Victoria Avalos said.
Currently, 56 spots have been reserved. Additional bussing will only be ordered if a total of 200 people pay by Feb. 21.
"I can't wait for Grad Nite. My friends and I will make every second memorable. Grad Nite will be one of the last nights that would make my senior year one to remember. I can't wait to have a blast with all of my fellow seniors," senior Yesenia Morales said.
The trip will be taking place on May 23. Tickets can be purchased from the banker for the price of $100. This price includes park tickets, bus fare, and a buffet dinner.
"I can't wait for Grad Nite! It's super exciting to know that senior year is almost over. Grad Nite is something that I'm going to remember! The memories my friends and I make there are going to last for a lifetime," senior Kinsey Wagner said.