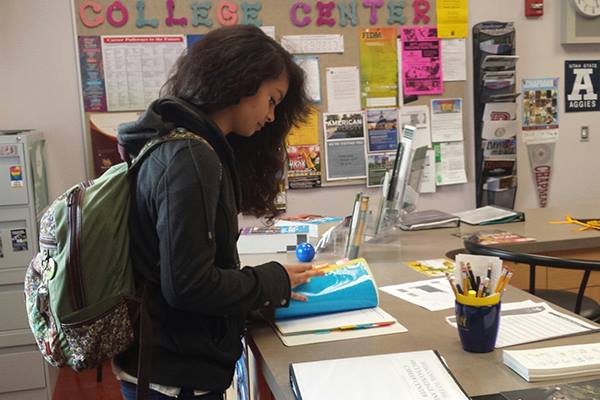 A number of colleges will be visiting and giving informational presentations at the SWCTA library continues until Oct. 18, and students must sign up to attend in the College Center with Mrs. Lisa Moore.
"When you look for a college, you have to look at many things; your major, the size of the campus, the diversity, what kind of atmosphere you're looking for… And then of course the money," Moore said.
Dixie College held their presentation on Oct. 15. On Oct. 17, University of Arizona will present, and on Oct. 18, Boston University and the Fashion Institute of Design and Merchandising will present.
"The best thing I can tell anybody to do, who is really serious about looking into these schools, is to look at the school's website," Moore said.
Once registered, students will receive a pass on the day of the presentation that will excuse them for the duration of the event.
"I think it's really awesome that colleges are visiting SWCTA. It's a great opportunity for students not only to get a feel for what their options are but also to kind of know what college is like. It's exciting. I'm a freshman and I'm probably going to sign up for it," freshman Sara Rounaque said.
Exact times for each presentation are posted in the College Center, along with additional information about each school.
"I can't wait to hear about the medical program at UNR," senior Mehaki Asare said.