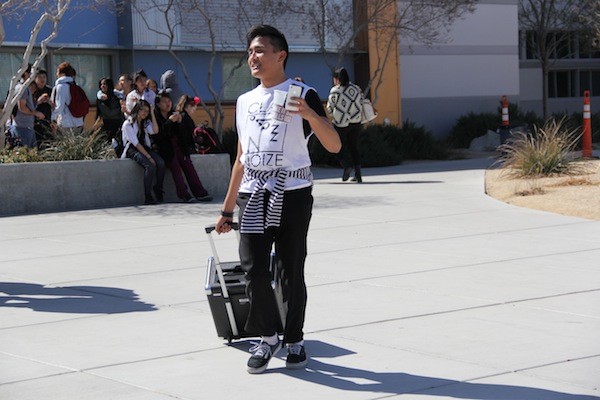 SkillsUSA Design Academy members started raising money for their state competition yesterday by playing the original Barney theme song, "I Love You," on the morning announcements, in the lunchroom, in the quad, and during passing period.
"We used this idea because it is different from every other fundraiser. We want to help our members attend the competition because we are a team and are hoping for a win with all of our members competing," SkillsUSA Vice President Allison Ho said.
The idea of using the Barney theme song was proposed by Video Game and Web Design teacher Mrs. Maureen Clark.
"I heard about the song being used at East Career and Technical Academy from Mr. Statucki's wife who works at East CTA. I hope I annoyed the heck out of everyone," Clark said.
The fundraiser will continue until members reach their goal amount of $1200. The money being raised will be used towards paying for the SkillsUSA State Conference. The total amount raised from yesterday was $80.
"I think that we will be able to reach our goal amount by the end of the week, hopefully. The fundraising technique we are using is unique because SkillsUSA members are expected to think outside of the box which is why we choose to raise money with an annoying Barney song," junior Sabriya Said said.