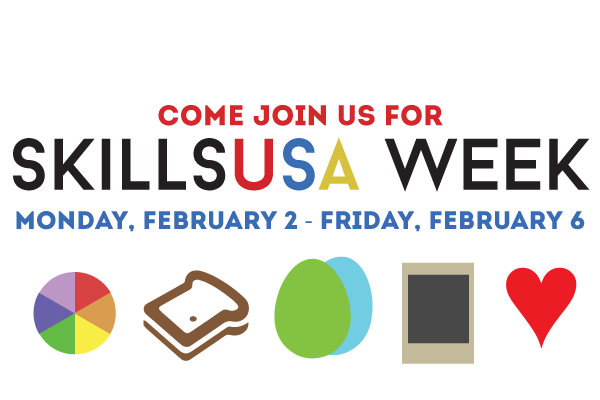 The national SkillsUSA week will take place beginning Feb. 2 to Feb. 6. Activities will be held each day for students to publicize the club and increase club activity.
"My overall goal for SkillsUSA week is to get the whole school involved in the fun and creative events that the club has provided," President Allison Ho said.
The week will begin with "Trivia Crack Monday," with lunch games in the cafeteria and prizes to win. Members of SkillsUSA created a wheel similar to the one featured in the app to simulate the game.
"I'm really looking forward to 'Trivia Crack Monday' because I love it as a game and it's so much fun to play digitally and imagine how it'll be in real life," Vice President Sabriya Said said.
"Community Service Day" will occur the following Tuesday with a PBJ-a-thon for students after the chapter meeting. In order to receive one hour of community service, freshmen and sophomores must bring bread, juniors must bring peanut butter and seniors must bring jelly.
"I really think this will be great for raising our awareness for our club because we really are the best and this will show how much fun we have," senior Andrea Galvan said.
On "Willy Wonka Wednesday," participating students must search for the golden ticket amongst a sea of eggs in the cafeteria. Thursday is "Polaroid Picture Day" and students can purchase a polaroid photo in the cafeteria for $2.
"The days are unique and different in their own way. We're trying to unify SkillsUSA," senior Troy Sirat said.
Finally, SkillsUSA week will conclude on Feb. 6 with "SkillsUSA Spirit Day." Students are encouraged to wear red to show their club spirit.
"The goal of the week is to raise awareness of SkillsUSA and we thought it's be cool to have a whole week on it. We hope our membership continues to grow after this week," Parliamentarian Tyler Paraiso said.