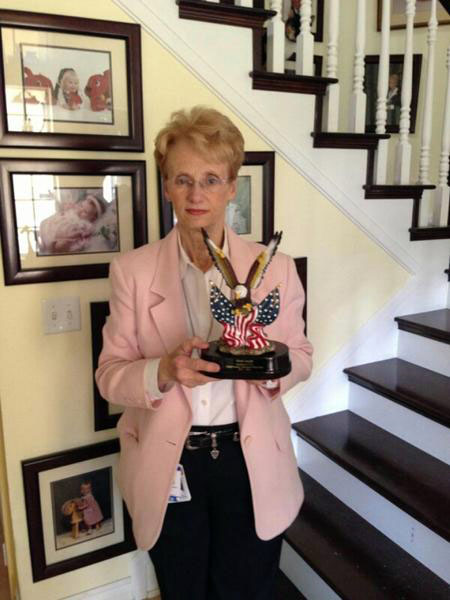 Respiratory Therapy teacher Mrs. Vicki Smith was awarded the Kiwanis Educator of the Year  award on Apr. 17 after being announced as one of the top five finalists.
"After hearing from some of the other finalists and how they have given back to the community, I didn't think I had a chance of winning," Smith said.
The top five finalists had a luncheon hosted by CCSD at the Stratosphere to choose the winner of the award. Prior to the winner being announced, the finalists gave an individual speech about what they have accomplished by giving back to the community.
"Looking back now, I should have known I was going to win because I was placed at the same table as the Channel 8 News cameraman, but I just figured they were being polite by asking me questions about myself," Smith said.
Smith was awarded a trophy, as well as an anonymous cash price. The other four finalists were presented with gift cards.
"I was and was not surprised when she won the award because I know she really deserved it," Principal Mrs. Felicia Nemcek said.
The purpose of the 'Educator of the Year' award is to recognize educators of CCSD for giving back to the community through their students. Smith always encourages her students to recycle and volunteer within the community.
"Its all about the students, not about me. If it wasn't for my students, none of this would be possible," Smith said.