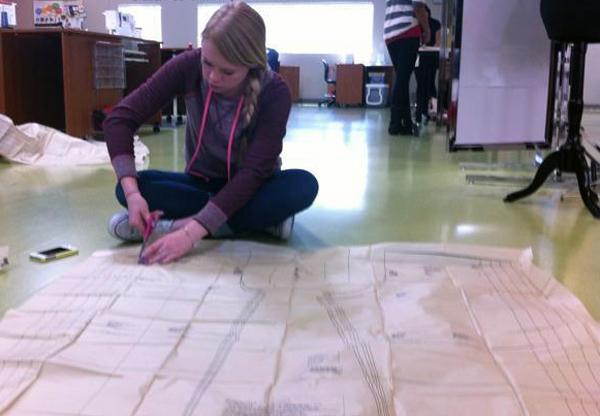 The sophomore Fashion Design class began their Spring PBL on Mar. 20. They designed sling packs and created 'ugly dolls' for the less fortunate first grade students that attend C.C. Ronnow Elementary School.
"When I used to work there, some students would come to class without shoes and the only food some of the students would receive was from the school cafeteria," Fashion Design teacher Mrs. Sheilah Petrosky said.
Each group of students was assigned a first grader to make their items for, that included their favorite color(s), what they want to be when they grow up and their favorite thing to do. The sling packs were made from durable canvas material and the rope for support will be attached by the Interior Design students.
"Surprisingly, I enjoyed making the sling packs because they weren't time consuming and they were very simple," sophomore Megan Lara said.
When the sophomores completed their sling packs, they added necessities to the bags, such as granola bars, socks, toothbrushes, clothing items, and hand sanitizers. The shoe company, Zappos, is donating shoes and socks to the students.
"I'm so happy that we made sling packs for the elementary children in need," sophomore Stephanie Ordaz said.
As for the ugly dolls, the sophomores designed their own pattern piece for the first graders and then decorated it with buttons and rhinestones. Once the dolls were finished, they will be placed into the sling packs, along with the other items.
" Making the dolls was the best part of the PBL, especially because we go to design them ourselves,"  sophomore Sana Azim said.
The finished sling packs will be delivered by four selected Fashion Design students. The students will be chosen based off of their hard work and dedication, cooperation and participation in the PBL overall.
"This is was probably one of the most amusing projects that I have ever made," sophomore Taylor York said.