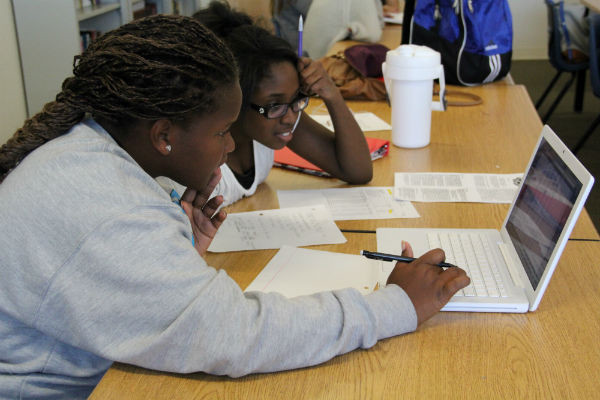 Sophomores in Mrs. Shannon Bailey and Mr. Mike Moore's English classes created their own god or goddess to conclude the Greek mythology unit.
"The sophomores had to create a god or goddess from scratch, so they had to create the origin, their background info, their parents etc.," Bailey said.
Students were not allowed to buy their products, so they had to make it themselves. The final products ranged from cardboard shields, to paper pocket watches, to social websites such as Tumblr. Along with making the final product, students had to answer the driving question, "How are greek Gods recycled in modern society?"
"Truthfully, I actually liked the freedom we were given because it resulted in different types of projects. However, my initial PA instinct kicked in the middle of the project and I craved that structure and direction to keep myself sane," sophomore Angelica Mayor said.
Along the way, the students faced some challenges that they had to overcome. They will be reading The Inferno for their next unit.
"Because we didn't have a structured outline, my group was having a hard time coming up a story for our goddess, but in the end we were able to come to an agreement and our presentation ran smoothly," sophomore Michaela Ruzol said.