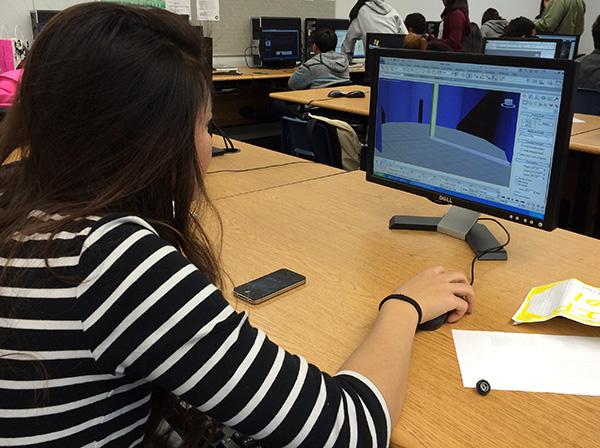 Sophomore students in Mr. Danny McElroy's Computer-Aided Design and Drafting (CADD) class are creating a moving virtual model of a revolving door.
"I assigned this project because it involves mechanical manipulation using state of the art CADD programing. It also involves Interior Design which applies to the students' program area," McElroy said.
Sophomores are to create the revolving door using"3DS Max," a modeling and rendering program in Autodesk, to create 3D blueprints and plans of specific objects. This is the students' first time using this program.
"I was nervous when we first started Autodesk in the beginning of the year, but now I feel a bit more comfortable with this program," sophomore Janette Silva said.
This project has many steps including: the structure, foundation, mechanics, lighting etc.
"I'm happy we were put into groups for this assignment; it makes the experience more fun," sophomore Kaylee Rowland said
Their next task will be making these revolving doors light up in various colors while the door is in motion.
"Altough this project was a bit overwhelming I, happy to know that it will be a lot easier when we have to make the doors light up," sophomore Samantha Bernabe said.