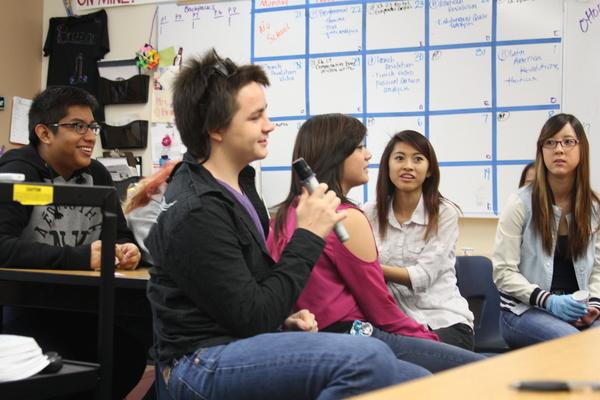 Assigned to act out the roles of people during the American Revolution, World History teacher Mrs. Jennifer Brant's students completed an in-class assignment while playing the part of colonists on Jan. 24.
"I felt this was a great interactive way to experience what the colonists were feeling prior to the American Revolution with the abuses of the British government over taxing the colonies," Brant said.
Seventy percent of the students were assigned the role of colonists and were given Skittles as a form of money. Parliament and the king had to enforce taxes and, therefore, would take away their Skittles. Select students had the chance to rebel against the government, like the colonists did during the American Revolution.
"My favorite part was disobeying the king. I would talk and not let myself be taxed; it felt more like how the people revolted against taxes during the American Revolution," sophomore Gentrit Bajrami said.

Loading ...
Taxes could be placed anything the King decided, such as hair color, eye color, or they type of clothing they were wearing.
"I felt that the things I was being on taxed on were irrelevant, and it made sense to me why the colonists did not like the taxes. It seemed that the king made taxes on little things just to show he was in power," sophomore Isaac Roberts said.