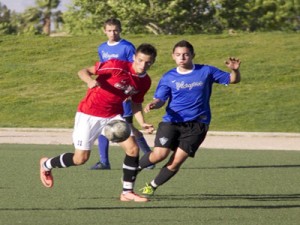 The sports seasons for high schools will undergo scheduling changes for the 2012-2013 seasons.
"It's a nice chance to see new teams and not always play the same teams every year. It's good to see other competition," sophomore Catalina Smith said.
Teams from other schools will have a chance to play other schools. For the 2012-2013 school year, teams from the south will be playing the teams from the north. For example, Sierra Vista's softball teams will be playing Palo Verde next season, instead of Bishop Gorman.
"I like how we get to play other schools because its getting old playing against the same teams over and over again," sophomore Nicole Massa said.
The soccer seasons will also change. Instead of the girls playing in the winter and the boys in the fall, both seasons will be combined into one.
"I don't like the change because it's going to be crowded when all teams are on the field practicing and I think that games are going to be longer," freshman Zachary Bourbeau said.
If any student athletes have any questions about the change, they can see their coaches for more information.