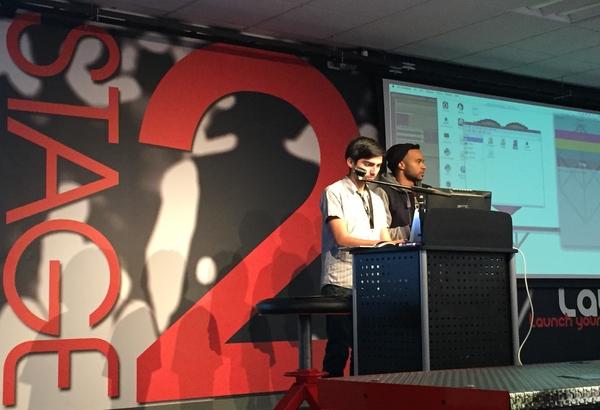 Junior Colton Fitzgerald and seniors Andrea Galvan, Cristian Ramirez and Lena Gomez participated in Startup Weekend on Nov. 21-23, a 54-hour event where students shared ideas, formed teams and launched startups.
"It was what school should be like. It's what this school has thankfully prepared us for," Ramirez said.
While Fitzgerald, Galvan and Ramirez built prototypes for an application and a fully functional website for a mock company called SUBDEEP, Gomez participated in the event with a separate group (Sabanetics) that wanted to create a technology convention for all ages.
"I was exposed to a different type of group project that I am not used to, and it helped me develop professionally. I had to adapt my web design style for Startup Weekend, but it helped me put out a product that made the team proud," Gomez said.
SUBDEEP allows your cellular device to transfer files straight to an external hard drive, eliminating the need for a laptop, desktop or other syncing programs, such as iTunes.
"We didn't win anything, but I learned a lot and it was pretty neat. I got to use my design skills in a really short timeframe and I know what I'm capable of when I'm under time pressure so I think that's a pretty good thing to know," Galvan said.
The idea to compete was given to the students by Website Science instructor and Program Leader Ms. Cindi Chang, who wanted to see how well the students could work under pressure.
"Everything I had been learning about code led up to this one weekend. I had a ton of fun and you can see me at Startup Weekend next year for sure," Fitzgerald said.