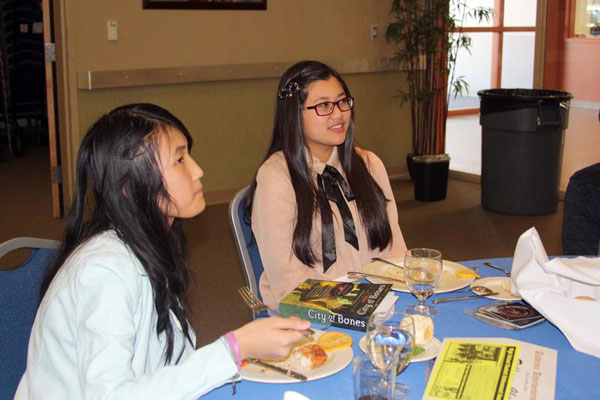 The school counselors and administration hosted a sit-down lunch that recognized 84 students at the Coyote Ballroom for students that obtained straight A's during first semester on Feb. 27, from 10:30 a.m. to 12:30 p.m.
"I am pleased to be the presenting counselor to put together these events. As a counseling department, it is our obligation to honor and encourage all students to do their best," recruiting counselor Mrs. Lilliam Sifuentes said.
The counseling department holds this event each semester to ensure that students are recognized for their achievements, as well as to encourage them to continue achieving academically. During the course of the celebration, the students were served with soup, salad, chicken with lemon sauce, sauteed vegetables, and rice.
"I am thankful and grateful that the culinary students made the food for us, especially the tender chicken," freshman Tiffany Chen said.
Students were personally recognized for their academic achievement with certificates, academic pins and academic letters. The staff also raffled off prizes for the students as well.

Loading ...
"I believe the students that are going deserve to be recognized for their outstanding work," sophomore Denzel Vasquez said.