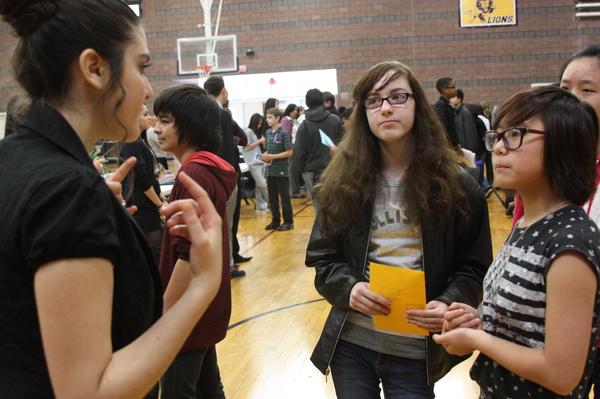 Lawrence Junior High School sponsored the last student ambassador program event which took place on Jan. 30 from 7:30 a.m. to 2 p.m.
"I've enjoyed coming to the recruiting season and I'll always be happy to help out my school," junior Vivian Rivera said.
Two students from each of the 11 program areas attended a recruiting assembly for future high schoolers. Each major was setup with their own table that displayed poster boards and equipment from their area of focus.
"It's been a lot of fun and I'm glad I was able to participate. I can't wait until next year," junior Joshua Ruesch said.
Students were encouraged to visit the table that interested them and investigate further the program areas after the formal presentations.
"Recruiting students across the valley and sharing the amazing programs we have and the educational opportunities at Southwest is extremely rewarding," recruiting counselor Dr. Lilliam Sifuentes said.

Loading ...
Applications for registration can be completed online and are due on Feb. 4. 350 students in total are accepted for the 11 program areas each school year.
"I'm excited to see what students we will be adding to our coyote family," Student Ambassador Coordinator Edgar Morales said.