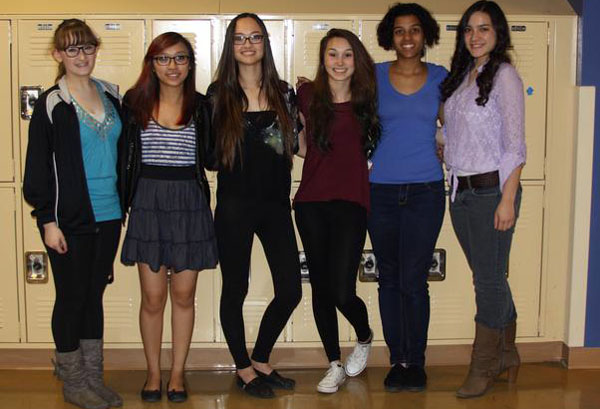 The newly elected student body officers were elected on Mar. 8. Student body candidates ran unopposed.
"I always welcome friendly competition however the reality is that students were either too afraid to run for a student body officer position or they weren't eligible," Student Council Adviser Mrs. Miriya Julian said.
According to the student council constitution, when running unopposed, candidates must still hold an election and receive at least one vote in order to be officially elected. Freshmen and seniors are not eligible to run because they need two semesters of Principles of Leadership.
"Alexis Lane and my slogan was "Two Alexis' is better than one" however we didn't really need a slogan since we ran unopposed but it was good practice for future campaigns and elections," Kenney said.
The 2013-2014 Student Body officers are: President-Mia Driscoll, VP Design-Alexis Kenney, VP Professional-Alexis Lane, Secretary-Maggie Chang, Treasurer-Alyssa Mayor, and Historian-Rachel Martinez.
"It was a lot less stressful because I ran for class office against someone last year and lost. It was nice to be running unopposed, however an election with a bit of friendly competition would have been fun," Lane said.