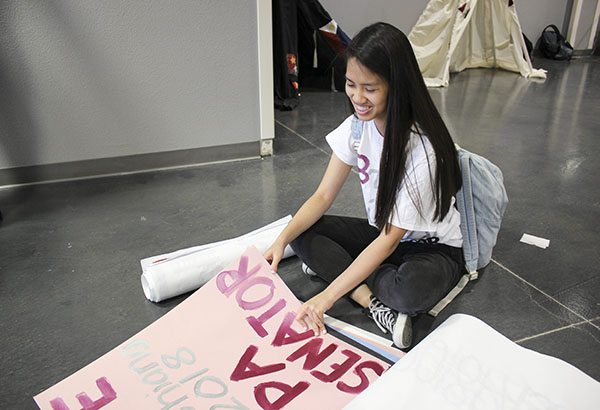 Student body and class office elections for the 2015-16 school year commenced at 7 a.m. on March 2. Teachers, faculty and students may cast their vote online.
"I think it takes a lot of guts to put yourself out there to run. I admire the student's determination and we take it into consideration when we hold membership interviews. I'm excited to see the results," Student Body President Rachel Martinez said.
Due to the number of candidates running for student body office, Student Council is allowing all grades, teachers and faculty to vote. This is the first time in three years that a weighted ballot will be permitted.
"This is the first time in three years where we've had a student body officer ballot because most of the positions were unopposed in the last years," Student Council adviser Mrs. Miriya Julian said.
Voting will end at 2 p.m. on March 6. The student body and class officers will be announced during the morning show on March 9.
"Being elections commissioner is sometimes stressful but it's always rewarding in the end. Despite that, I know everyone will have a fun time and be happy in the end, whether they win or lose," Election Commissioner Aliyah Zolett said.
In addition, the monthly Coyote Congress meeting will take place on March 6. At this time, Zolett and Election Co-commissioner Angelica Mayor will spend half an hour inspecting the hallways to ensure all campaign posters have been removed.
"I will be checking the buildings and if any campaign materials are up then the results won't be announced on Monday," Mayor said.