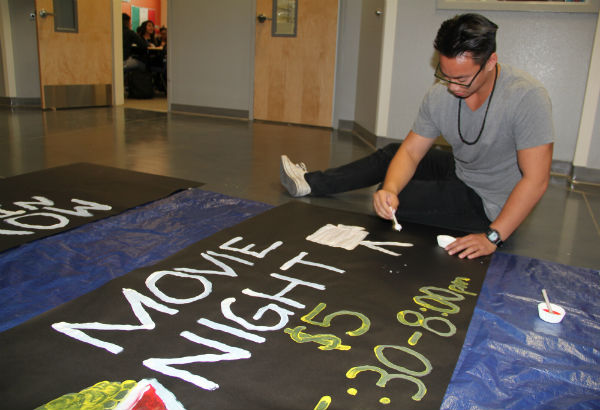 Student Council is hosting their first Family Movie Night on Apr. 17 from 5:30 p.m. to 8 p.m. at the field.
"We are making up a deficit from Sadies. We didn't make as much money as we needed to make in order to pay for Teacher Appreciation Week," StuCo adviser Mrs. Miriya Julian said.
Tickets for this event are $5, which will include a burger, a bag of chips and a bottle of water. Students may purchase tickets beginning Apr. 13.
"Kona Ice truck will be there, so that's extra. We will also be selling cotton candy, popcorn and soda. Everything, except for Kona, will be in dollar increments," Julian said.
Students, parents, siblings, teachers and staff are welcome to this event and the proceeds will go towards Teacher Appreciation Week and Administrative Professionals Week.
"For Teacher Appreciation Week, every grade gives something different, and so my class is giving every teacher a Snapple with a cute card attached to it saying something cheesy to show how amazing they are," Class of 2018 President Ramsey Gomez said.
Students can vote for the movie they would like to watch on voting4schools.com/swcta. The choices are "Monsters Inc.," "Big Hero 6" and "High School Musical."
"Even though I've watched 'Big Hero 6' more than ten times, it's still my favorite movie and I can never get tired of it, so hopefully it wins," senior Aundie Soriano said.
Students are allowed to bring items that will help them be comfortable during the movie such as blankets and lawn chairs. StuCo will also be checking student IDs before students can enter the field.
"Our goal and limit is 400 tickets. Most of the time students only spend time with each other in an academic setting, and this will give them an opportunity to hang out in a casual setting," Student Body President Rachel Martinez said.