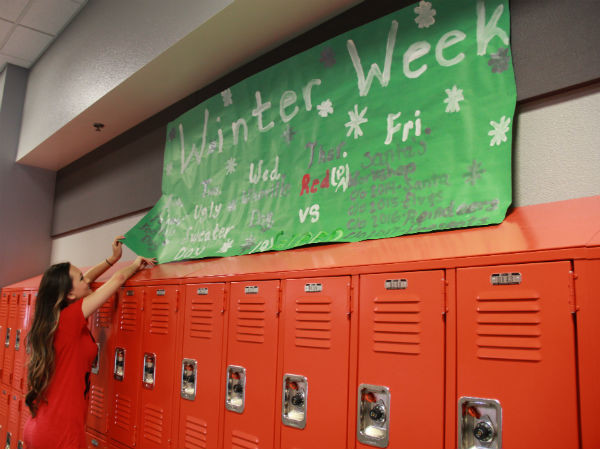 Starting today, "Winter Week," will begin and include lunch games, sweaters, costumes, and music.
"I'm really excited to see what students will wear for each spirit day," Student Body Historian Rachel Martinez said.
Monday
Pajama Day
Tuesday
Ugly Sweater Day
Wednesday
Whoville Day
Thursday
PA = Red
DA = Green
Friday
Present Day
• Freshmen = Presents
• Sophomores = Reindeer
• Juniors = Elves
• Seniors = Santa Claus
Winter Week started off with suggestions for spirit days, that were then voted on by Student Council members. Once that was completed, they sorted those themes into the various days of the week that seemed fitting.
"The managers of Coyote Congress gave us a couple different Spirit Days to choose from. After they told us about them, we then got to vote on which one we liked best," sophomore Carlo Miciano said.
Suggestions for spirit days were taken, received, and then sent to administration for approval. After, the top four were featured as a poll on the Southwest Shadow for everyone to vote.
"As a student, I appreciated being given the privilege to decide from the various spirit day choices even if I couldn't go to Coyote Congress," sophomore Isabel Mandal said.
The festivities will also extend into lunch.
"We also made a playlist of Christmas songs to play during lunch in order to keep that holiday vibe," Mayor said.