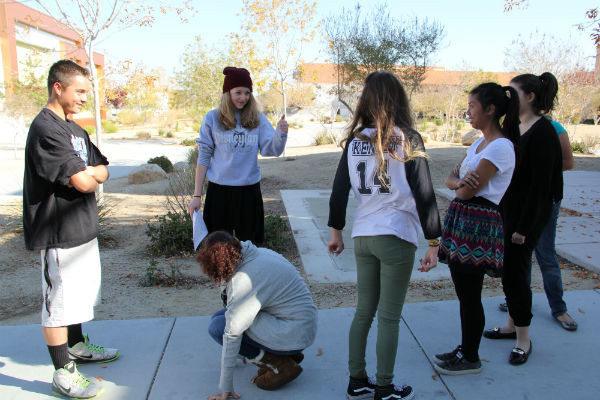 In preparation for the Junior Counselor Conference on Nov. 23 at Palo Verde High School, Student Council spent their seventh period classes reviewing and practicing games that will help teach leadership skills to middle school leadership students.
"The games are different from the common ice breakers, and I think these are games middle schoolers will really enjoy," Sophomore Vice President Mekha Omarimuhammad said.
The games practiced in class were midlevel, or middle school, based and focused more on cooperation and collaboration skills. For example, students asked each other questions such as, "Using a weather forecast, explain how you feel today."
"I've never played these games before and I enjoyed playing these games in Student Council with my peers because it was just a very fun way to get to know each other more," Sophomore Class President Xueying Zheng said.
The JC Conference is a convention devoted to high school counselors who are leaders in the community for training middle school leadership students in the Clark County School District. Their job is to ensure students understand how to work as a team by participating in games and workshop sessions.
"I think Mia, our Student Body President, will be a great JC leader at Mid-Level!" Student Body Historian Rachel Martinez said.
Additionally, while at the conference, StuCo will be presenting "Santa-tizers," a gift usually given to teachers for staff appreciation week. The goal is for the students to learn how to make these gifts for their own school.
"Hopefully, when we present Santa-tizers, the middle schoolers can get ideas and do kind of the same thing," Student Body President Mia Driscoll said.