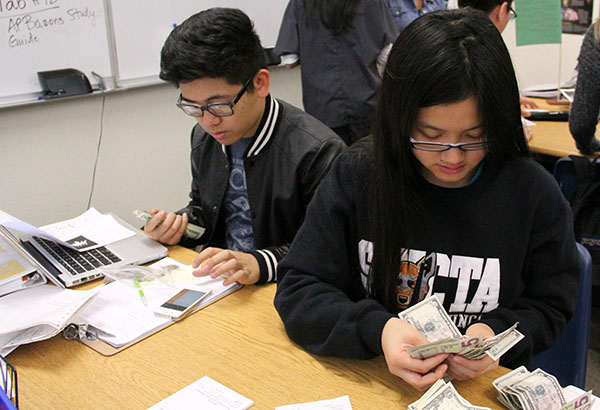 Student Council will be meeting with administration this week to review the lyrics for the five songs nominated to play at graduation in June. The final list of nominated songs will be announced at Coyote Congress on Dec. 5 during the senior class meeting.
"I like the songs so far. I feel like a lot of them do represent our class and I like the energy of the nominations this year because there are some touchy sounds and upbeat songs," Class of 2015 President Andy Huynh said.
The nominations for the senior song were collected during the month of Oct. and condensed to a list of the top 10 songs. Those songs were then reviewed and the songs with profanity were eliminated, leaving the list with five items.
"I nominated the song 'Best Day of My Life' by American Authors and I'm glad it made it on the nominated list," senior Aundie Soriano said.
The following are the five nominated senior songs before being reviewed by the administrative team.
1. Best Day of My Life by American Authors
2. Centuries by Fall Out Boy
3. Hall of Fame by The Script
4. I Lived by OneRepublic
5. Young Volcanoes by Fall Out Boy
"I'm satisfied with the list so far because I'm a big fan of OneRepublic and Fall Out Boy. Knowing their songs are nominated makes me excited for graduation," senior Wen Lu said.
Once announced, the senior class will have access to an online voting system to vote for their senior song.
"The online voting is really convenient and I'm excited to see the final list of songs," senior Kristian Hallegado said.