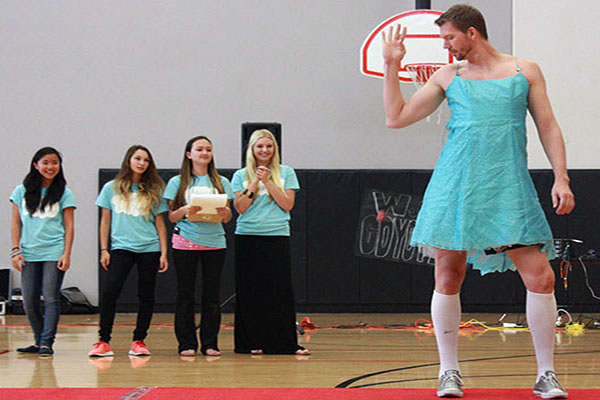 Student Council hosted its 2nd Annual Freshmen Assembly on Aug. 29 to introduce students to the administration, school rules, and their peers.
"I loved the assembly! It was such a nice welcome! I think I'm gonna join some clubs thanks to them," freshman Dorely Padilla said.
Recruitment Counselor Dr. Lilliam Sifuentes, made an important announcement explaining program changes, which are prohibited at this point due to unavailable space for program areas. Also, the counselors were able to formally introduce themselves.
"Being in dental isn't so bad, but it isn't something I plan on doing as a career in the future, like nursing. I guess I'll just have to wait for next year and see, but I really want to change it before it's too late," freshman Rhovi Naliponguit said.
This event also involved live entertainment from Freshman PA Senator Lindsey-Joy Zangler, who sang the national anthem, student body and class officer introductions, a "No-No Fashion Show" featuring teachers showcasing dress code infractions, and a mixer for the students.
"It was nothing like the assemblies I've been to before at my old school, but it was great to meet other freshman who I will have class with until senior year," freshman Jules Dizon said.
Additionally, the Cheer Team performed, and Carl the Coyote made his debut as the school mascot.
"I found the assembly very helpful last year as a freshman, and I hope the Class of 2017 does too. It's a great way to know the rules and meet the student council and administration," sophomore Vice-President Mekha Omarimuhammad said.