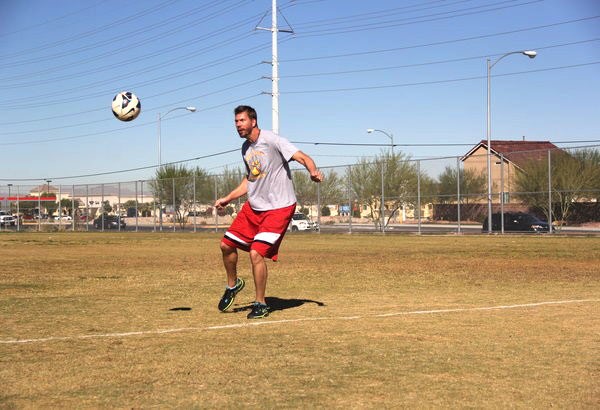 The soccer team will be hosting a student vs. staff soccer game tomorrow, Oct. 30, on the field from 2 p.m. to 4 p.m. The game will have 30 minute halves with a 5-10 minute break in between for halftime.
"It's just a friendly game between students and staff. There has been a group of kids that have been trying to play a student vs. staff game and so they approached me before homecoming about doing a soccer game," Soccer Coach Edgar Morales said.
Admission is free for all students, but students from other schools are not allowed to attend this event. The Class of 2017 will be selling snacks and refreshments during the game.
"There will be hot chips, Arizona Tea, cheese balls and gold fish crackers sold for $1. We also have Hi-Chew candies: one for $2 or two for $3. There are a variety of flavors," Mrs. Veronica Whiton said.
There will be 14 students playing against Mr. Jeffrey Ball, Mr. Michael Butler, Mr. Edgar Morales, Mr. Jared Ogden, Mrs. Michele Schmitt and Mr. Gordon Thomas. Other students who have insurance paperwork completed for the school year are also encouraged to play even if they are not part of the soccer team.
"I am excited to play in the event because I only see teachers for academic purposes and it's going to be fun to play against them," junior Izeah Guiao said.