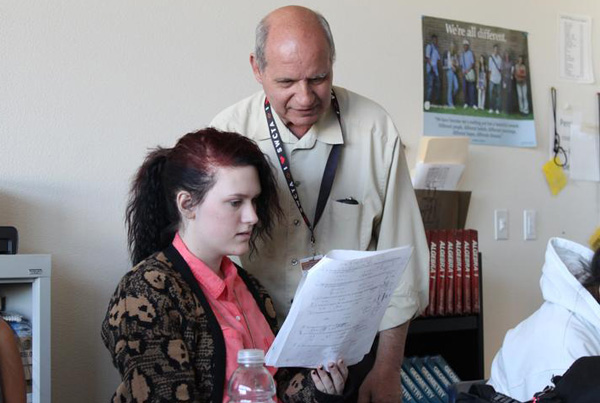 The Nevada Mathematics Proficiency Test will take place on Mar. 5. In order to help sophomores pass the exam on the first try or non-proficient upperclassmen, the Math Department is offering a practice proficiency day on March 2. The official mathematics proficiency exam will feature many problems that students should have learned in Algebra I and Geometry.
"On Saturday, students will take a test and then review the questions that they do not fully understand or got wrong. I highly suggest going to the practice proficiency day because every subject that will be on the Official Proficiency will be reviewed during the practice day," Algebra and Geometry teacher Mr. John Perri said.
Besides going over basic algebra and geometry, teachers will also cover helpful test taking strategies that are effective during exams such as the process of elimination and finding and underlining exactly what the math problem requests.
"I am going to the camp on Saturday because I struggle with that subject the most. I am planning to take notes and ask questions frequently to problems that I do not understand," sophomore Alyssa Ocampo said.

Loading ...
The proficiency practice will take place from 9 a.m. to 1 p.m. in the cafeteria. Like the science proficiency camp, pizza, snacks, and soda will be served during the event. Students need to sign a form and give it to front office by Mar. 1 in order to participate and so faculty knows how much pizza to order.
"I went to the science proficiency camp last week and I know exactly what I need to focus on now. I highly suggest going to the math proficiency camp in order to find out what you need to study the most," sophomore Selena Gallegos said.