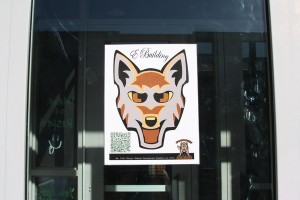 On Oct. 4, SWCTA is holding its annual open house. All parents and students are able to visit the SWCTA campus to meet the teachers and tour its multiple learning environments.
During this event, parents will have a chance to follow a bell schedule similar to the students' schedule. This event will give parents a preview of their child's classes. It will also give them an opportunity to browse the school and find what building their childrens' program area is located in.
"I'm always excited to tell my mom about our open house because she loves touring the state-of-the-art facilities we have," sophomore Ralph Gallo said.
Each building will also have ambassadors and volunteers to assist in introducing the school to potential SWCTA students and curious parents. Student Council members are also divided by what language they speak to help translate for incoming visitors.
"I'm looking forward to helping all the parents out into guiding their children and telling them what Southwest CTA is all about," sophomore Brook Ounphonchareune said.

Loading ...
Clubs such as Key Club and HOSA are hosting booths for visitors to learn about the different clubs offered at SWCTA.
"I think its a great opportunity for parents to mock their children's schedule and meet their current teachers," Principal Mrs. Felicia Nemcek said.