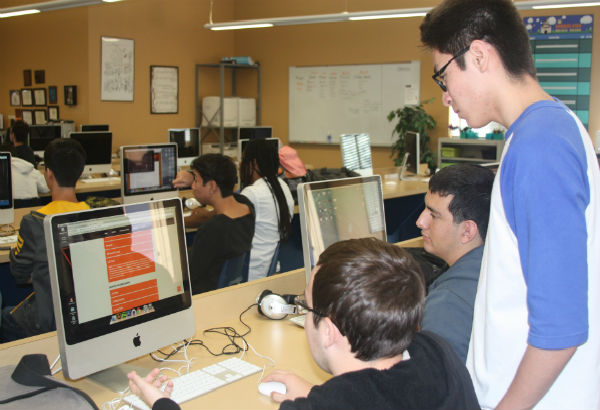 Southwest Career & Technical Academy (SWCTA) was ranked second in the 2015 Niche Rankings for "Best Public High Schools in Nevada."
"I am so proud of the faculty and staff and all of the students here for achieving the second best school in the state," Principal Donna Levy said.
The "Overall Niche Grade" for the school is an "A." The factors that helped determine the ranking of the school received an overall performance grade of:
Academics: A-
Health & Safety: A
Student Culture & Diversity: A+
Teachers: A
Resources & Facilities: B+
Extracurriculars & Activities: B
Sports & Fitness: D
"I was so proud that I posted the link to my Facebook and a former student of mine and Rizzo's at Canyon Springs High School shared the link. He's a producer at Channel One News and he has followers from around the world," Assistant Principal Michael Butler said.
The ranking, which reflects the overall experience at the school, was determined by the information collected from the government and public data sets, Niche's data and 4.6 million opinion-based survey responses from 280,000 current students, parents and recent alumni.
"Next year, we'll settle for nothing less than first place," Levy said.
Additionally, the parent and student surveys on the "Overall Experience" of the school was given a four out of five, based upon the 60 respondents.
"I am beyond proud of my school and knowing that we're ranked second best makes me feel very lucky to be a student here," junior Gillian Galinato said.