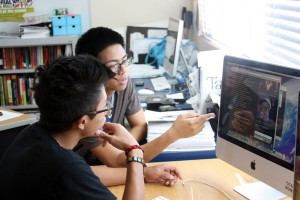 Following the success of last year's talent show, SWCTA's talent club had their first meeting on Sept. 4 and plans are already being made to make this year's talent show a success.
"We're planning on doing our first talent show on November 2 of this year. Our talent show competition will be happening in February," Talent Club advisor Ms. Krista Boivie said.
Last year more than 100 tickets were sold. Members of the talent club are planning to exceed there past performances by practicing every day.
"I practice singing almost every day. I don't practice dancing that much anymore but I do practice once in awhile," junior Nikko Alcaraz said.

Loading ...
The grand prizewinner last year was sophomore Trixia De La Rosa, a singer, who won $100. But Talent Club isn't limited to just singing and dancing.
"We're trying to recruit more people this year so that the older members won't be the only ones performing. We would like to get non-singer acts and attempt to broaden our performances with different acts," Boivie said.