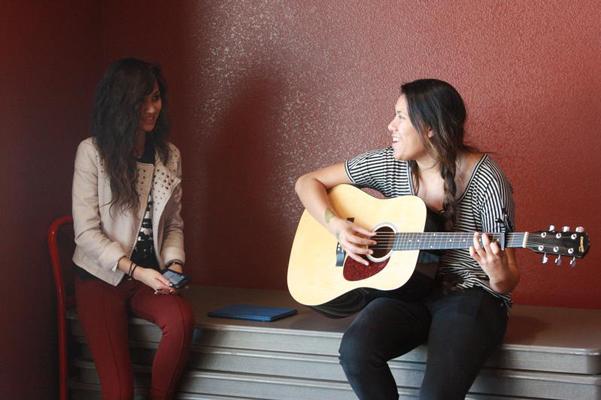 For the second year in a row, the Talent Club will be hosting the annual talent competition starting tonight at 5:30 with 17 competitors that will be trying to win the grand prize of $100.
"I will be hosting the talent competition again this year and from what I can see, this is going to be a tough decision for the judges," junior Lea Ligutom said.
Students will be performing in four categories at the talent competition; including singing, dancing, light shows, and instrumental performances. The winner of each category will receive a $50 VISA gift card and a $100 VISA gift card for "Best Overall." The judges panel this year consists of science teacher Mr. John O'Brien and Spanish teacher Mr. Nathan Jayme.
"At the competition I will either be singing 'Stay' by Rihanna with a partner or 'Titanium' by David Guetta by myself. I'm nervous, but excited and think I have a chance at winning," senior Savannah Ambrose said.
Admission is $5 and can be purchased at the door, from any talent show member or from Talent Club advisor Ms. Krista Boivie in room C220. The money collected from ticket sales will be donated to The March of Dimes Foundation. The proceeds will help moms have full-term pregnancies and research the problems that threaten the health of babies.

Loading ...
"I think it is a good idea that all the money raised goes to these babies in need because they are going to be our future and it cool to know that you helped a little baby," junior Juni Lee said.