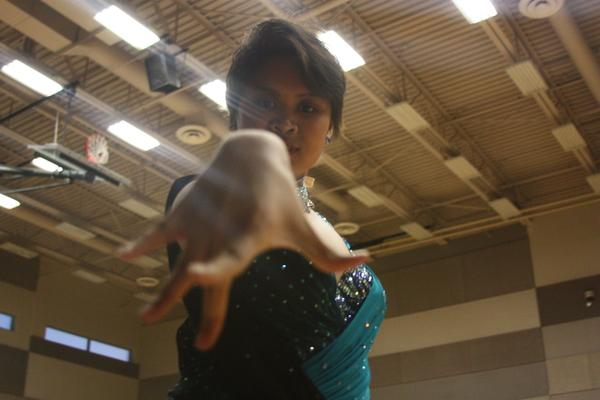 The Talent Club raised about $500 for The March of Dimes program, an organization dedicated to "helping moms have full-term pregnancies and researching the problems that threaten the health of babies," through the net proceeds of tickets sold at Friday night's Talent Show.
"It was a great experience to perform in the competition, and I'm glad that my friends and I were a part of it," freshman Juan Duarte said.
The winner for the singing category was sophomore Joseph Bisacky singing "Lean on Me," by Bill Withers, and the winner for the dancing category was senior Leah Love, who danced hula to "A Kona Hema," by The Kalawa Brothers. Additionally, junior Kevin To-ong deemed triumphant in the "other" category; he gloved to the song "Silhouettes" by Avicii.
"The talent show was a lot of fun to watch, there were a lot of cool talents. I was amazed at what I saw," freshman Cecilia Romero said.
The overall winner of the competition was senior Pariss Kitashima with Rau Tama Nul, who performed Tahitian dancing to a live version of the song "A Huie Te Vai." As the winner, Kitashima received a $100 Visa gift card.
"I enjoyed sharing the Hawaiian culture by showing my peers the beauty and tradition of the native dance, hula," senior Leah Love said.
17 talents performed in this competition. A total of eight entries competed in the singing event, five entries competed in the dancing event, and four entries competed in the "other" category, which included activities such as gloving and playing instruments.

Loading ...
"Competing in the competition was a lot of fun, and all the talents performed were amazing," freshman Chris Dizon said.
Summary: The second annual Talent Competition was held on Feb. 22. A winner was picked from the 17 talents for each of the 3 categories: singing, dancing, and other.