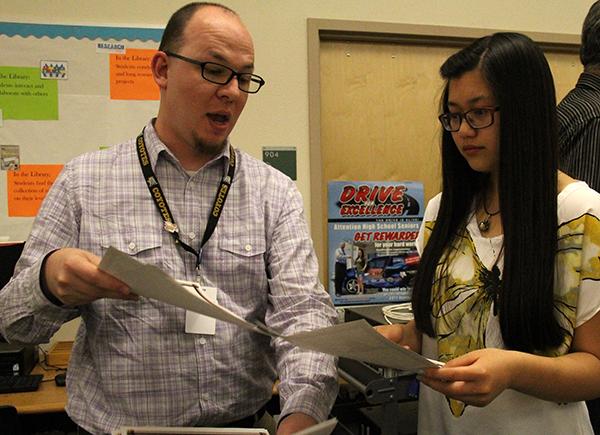 The 2nd Annual Southern Nevada Society of Journalists Yearbook awards ceremony, hosted by Co-President Mr. Matthew LaPorte at Rancho High School, was held on Sept. 19. Out of 15 spread and photography categories between middle schools and high school, the 2012 edition of The Howl earned 18 awards.
"I was proud that our school won a lot of awards because we're getting recognition for all the work we've done," Howl Editor-in-Chief Tamara Navarro said.
Schools could enter either spreads, photographs, or both. The winning entries were designated as Honorable Mention, Excellent or Superior.
A door-prize raffle also provided students an additional chance to receive gift cards for Coldstone Creamery, Olive Garden, free bowling at Texas Station, and movie passes to Regal Cinemas, as well as larger prizes, including color printers, digital cameras, and accessories.
"I was extremely proud of the students who worked on last year's edition of The Howl, and I love that they were recognized," LaPorte said.
Over 200 awards, recognized as Honorable Mention, Excellent, or Superior, were given out to schools.
"Hard work paid off," former Howl Editor-in-Chief Elaine Wong said.
The goal for the Howl staff each year is to capture every event and moment that goes on throughout the year. They plan to create another award winning yearbook meant specifically just for the students this year.
"We want to get as much video and action shots for the yearbook. We want to make it something the students have never seen before," Howl staff member Michelle Manuel said.