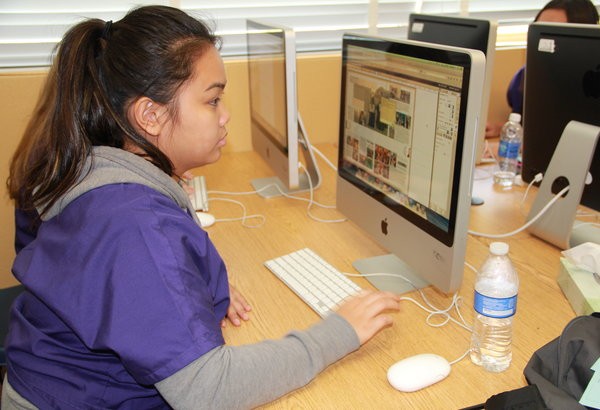 The 2014-15 yearbook edition of The Howl follows the theme "LEFT/RIGHT," which will attempt to breakdown the stereotypes of students in PA and DA.
"The 'LEFT/RIGHT' theme allows students to see that the stereotypes don't only apply to DA and PA, but instead students need those traits to survive at school," The Howl yearbook Editor-in-Chief Tamara Navarro said.
The theme of the yearbook focuses on the concept that the right side of the brain expresses traits of creativity, while the left brain possesses traits that are more analytical.
"Our goal is to bring the two academies together with this yearbook, by showing that the students aren't so different," yearbook staff member Shamaeka Pagado said.
The book will be Smyth Sewn bonded to prevent future breakage and other damages. This year's folios, or page number designs, will include pictures of students split down the middle, where the left side of the picture will show the student's "left" or "right" personality.
"The visual elements will be dots, as well as negative space," Navarro said.
The book will contain featured videos using the free app, Aurasma, for the second year, which is HP's augmented reality platform. The app can be downloaded from the App Store or on Google Play for free.
"Aurasma is an app where it will play a video linked to certain picture in the book," Navarro said.
To lock in the $90 yearbook price, students must pay a $10 down payment by Sept. 15. The prices will increase to $125 by the end of the year. Students can make payments online through Jostens, to the banker, or to any journalism student.
"This year's yearbook encompasses all the events that have or will occur this year, which will allow students to go back and reminisce," Navarro said.