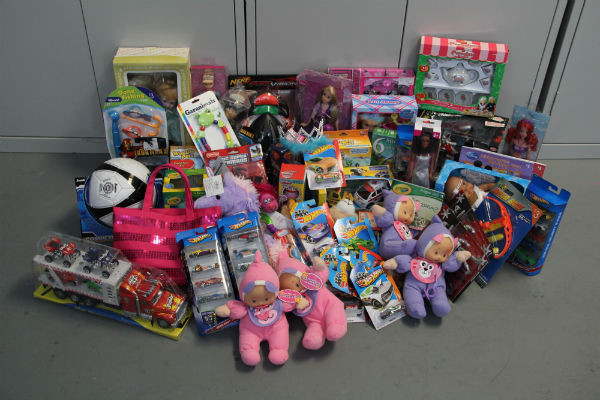 The Toys for Tots drive, hosted by the seniors in the Hospitality program, has been extended until Dec.13 to help reach the goal of 300 toys to donate.
"I think kids should donate toys, because it will benefit kids just like them. They might not even have a Christmas without our support," Hospitality Program Leader Mrs. Linda Burns said.
Currently, the hospitality seniors have collected a total of about 53 toys and $42 to donate to Toys for Tots, a US Marine Corps based foundation.
"We figured there are over 1,000 students at school, so if less than half of the student body brought in one toy each, we would reach our goal," senior Jaydee Valencia said.
The mentorship class that contributes the most into the toy drive will be rewarded with a donut party, and community service hours can be earned for members in Key Club, National Honor Society, and Student Council who turn in toys.
Toys for Tots is a military inspired organization by the US Marine Corps, and benefits children and young adults.
"Because I believe that every kids should have a great Christmas, I donated 10 matchbox cars, a Barbie doll, and a soccer ball to help contribute," junior Guilia Cammareri said.