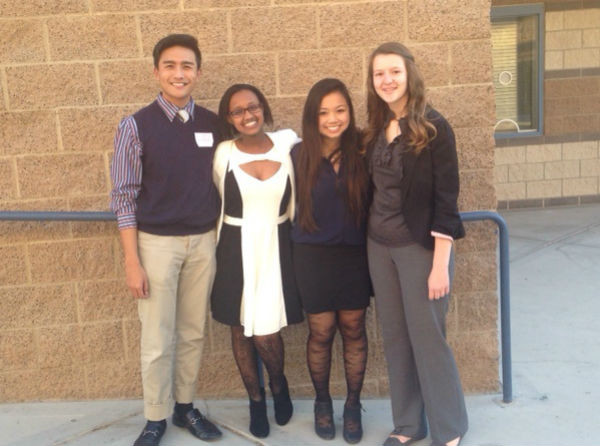 On Feb. 22, the National Model United Nations Club attended the first Model UN Conference in Las Vegas at Spring Valley High School and returned with two recognitions.
"Model UN was an experience I had as a student and I think it's good for them to understand political conflicts and learning how a country is put together," Dean Mr. Allen Yee said.
Junior Tyler Paraiso earned a Commendation award representing the United States in the Global Health Council and junior Sabriya Said earned a Research award for her position paper representing the United States in the Economic and Social Council.
"The conference definitely helped me to formally present my opinions and I was able to build connections. It was a great experience," Paraiso said.
Students were separated into groups that represented a country presented with problems from economic problems to distribution. The main goal was to develop an efficient resolution to the issue and convince other countries to agree, disagree, and/or form an alliance with them through public speaking.
"We did not know what to expect. As we got accustomed to how a Model UN Conference worked, the students were able to fit right in, due to all the practice that they had with PBL's," Model UN Club Adviser Mr. Pate Thomas said.
While at the conference, schools from all across the valley discussed political conflicts, economic issues, and problem solving strategies to help better the students' skills of critical thinking.
"The students learned valuable teamwork, leadership, and public speaking skills that will help them continue to excel," Thomas said.