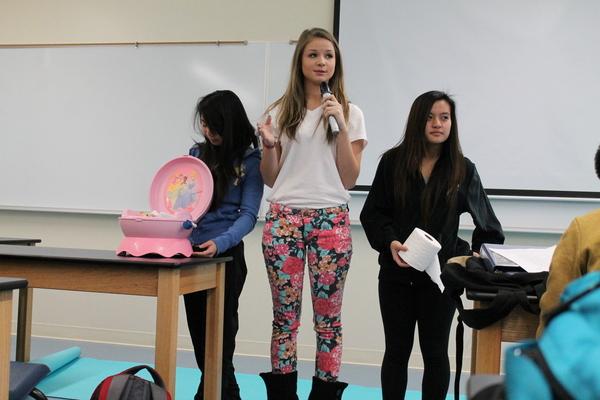 Medical students created games with questions regarding urinary tract disease that were like games such as Jeopardy, Tic-Tac-Toe and Who Wants to be a Millionaire? in Dr. Georges Human Diseases class on Jan. 31.
"Everyone interpreted a known game or made up their own while using hints of urinary diseases to win a prize. It was a fun and easy way to study for our upcoming test," sophomore Trixia Dela Rosa said.
Two class periods were provided for students to gather into groups of four, create an interactive game for the class to play and think of prizes to award the winners.
"Having a prize incentive for answering a question right helped push the students to actually play the games which in the long run helped them learn more about the urinary diseases," sophomore Lisa Blais said.

Loading ...
During the presentations, individual groups explained their game and how it is played; then they were allotted 10 minutes for the class to partake in their game.
"All the games that our class created were so entertaining and interesting, the candy prizes were so rewarding, I felt like I was learning a ton of information," sophomore Dragana Golub said.