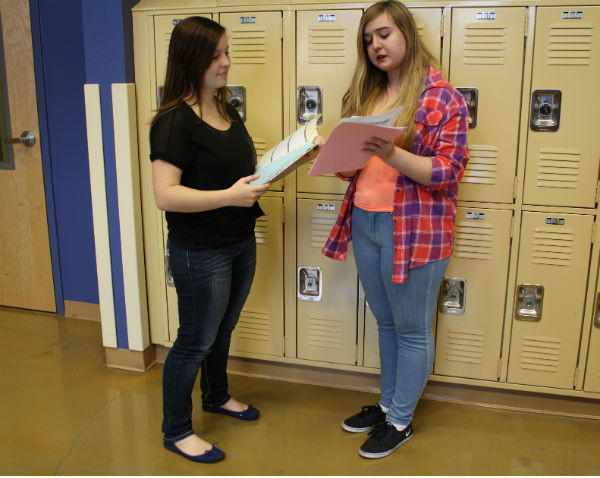 Seniors in Mr. Adam Cegavske's US Government Honors classes are following, "A Framework for Thinking Ethically," to write an editorial based on their opinion of ethics.
"Being that I'm a history buff, I am excited for the PBL. I have a great topic and plan for my presentation," senior Julia Wenzinger said.
Students will use the provided five ethical standards outlined in the framework to create questions evaluating the ethical standards of a controversial topic connected with a former or current president of their choice.
"The way Cegavske has the PBL set up allows us to go back in time and experience what people went through during that time," senior Anthony Leoni said.
Additionally, the press conference, which will take place from Dec. 12-17, will help students gain information to better inform the students' decision on whether the president acted ethically or unethically.
"This press conference is going to be awesome and I know I'll learn more about the other featured topics," senior Selma Mesic said.
The president's press secretary, the spokesperson of the group, will be in charge of defending the president's decision, and the journalists of the group will use their ethical analysis' to create questions to ask the spokesperson at the press conference.
"I'm the spokesperson for my group and honestly, I'm thrilled about defending whichever president we choose," senior Cassadie Medall said.
All parts of the editorial must explain if the decision made was ethical or unethical, address the argument, and include a summary of how the action affects the president's legacy.
"This PBL is going to be the best one yet! I am a journalist and I'm excited for presentation day. I feel passionately for my topic," senior Joseph Alturo said.