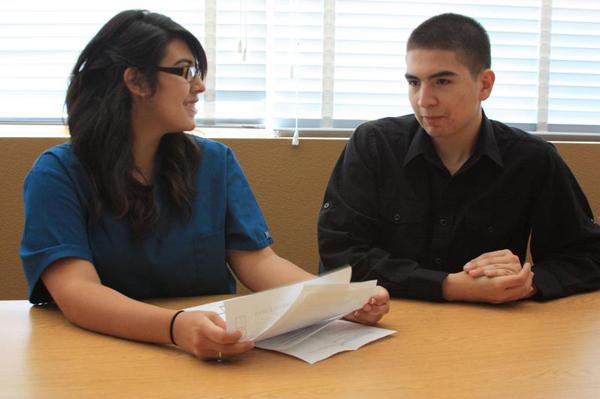 Junior Vivian Rivera was awarded a $2,200 scholarship to visit Spain on July 7-20 sponsored by Centro Mundolengua.
"I'm excited that after four years I have the chance to use all the Spanish I have learned by speaking it in Spain," Rivera said.
Spanish teacher Mrs. Geri Barnish had 12 of her students turn in an application and an essay which was entered into the contest to receive the scholarship, but only Rivera was awarded the scholarship.
"I chose Vivian to go on this trip, because she was one of the students that improved the most and I feel like she would benefit from going on this trip," Barnish said.
Barnish and other staff members decided which student best deserved the scholarship by reviewing the essays students turned in along with their application. On this trip, Rivera will visit historical landmarks in Spain and observe their culture.
"I worked hard this year and I think that this trip is going to teach me more about Spanish the culture," Rivera said.

Loading ...