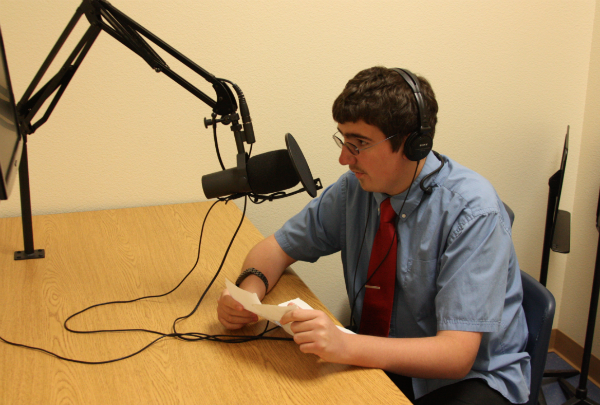 The sophomore animation class will be creating a 15 minute animation based on a book written by Ben Nelson, an autistic student in Clark County that attends Foothill High School. He had his book, Little Red Flying Hood, published and distributed by Adobe this past summer at International Society for Technology in Education (ISTE) 2013.
The sophomore animation class is holding auditions on Jan. 13 for voice actors. Auditions begin at 1:45 p.m. in room C126. There are 14 different characters for students to choose from. They are expected to choose a character and recite one to three lines depending on which character they choose.
"Having students at our school make Ben's book into a movie is an awesome way to publicize his amazing talent! I'm excited to see who is picked for the roles of the characters in the book and how well the book is portrayed as a movie," junior Zachary Bourbeau said.
During auditions, students' voices will be recorded and shown to Nelson. He will then choose the students he believes best fit each role and announce it on Jan. 24.
"I am really excited for the auditions but also at the same time I am nervous because I know that there is someone else who may be better at narrating," sophomore Timothy Binder said.
A Schoology group is open for students interested in auditioning to be voice actors for Ben's story. The access code is HVJMN-FRGMW. Students are encouraged to RSVP on the calendar in the group page before auditions.
"It is great that the students at SWCTA who like to act will have a chance to show us their talent," Video Game and Web Design teacher Ms. Maureen Clark said.
Nelson was diagnosed with autism at two years old. Autism took his speech, but he began drawing to express his ideas through images. When Nelson began high school, Clark introduced him to Adobe Illustrator where he was able to give his images movement, depth, color, and life more thoroughly. His book, Little Red Flying Hood, was the result of his success and dedication.