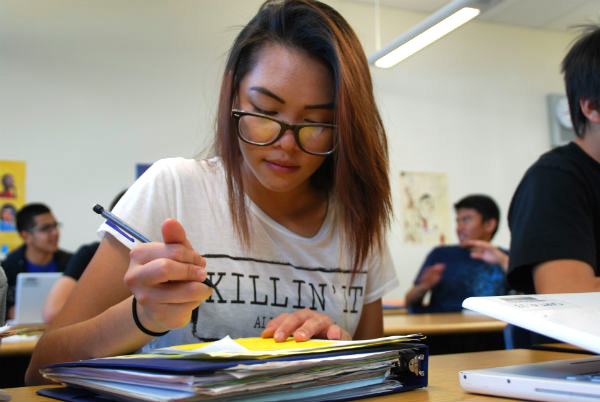 Student Council elections for the 2014-2015 school year began today and will continue tomorrow during all English classes.
"I hope I win Secretary again, because I feel that I am good at this position and I want to be more actively involved with decisions like senior events," Class of 2015 Secretary Lichelle Mae Gaerlan said.
Position

Class of 2015

Class of 2016

Class of 2017

President

Lisa Blais

Aliyah Zollett

Audrey Forbes

Lindsey Zangler

Vice President

Rediet Ayele

Andy Huynh

Mekha Omarimuhammad

Xueying Zheng

Kevin Peace

Secretary

Lichelle Gaerlan

Stephanie Ordaz

Shaelyn Dieter

Carlo Miciano

Carly Meyer

Diamond Wimberly

Demitri Bannoura

Dakota Jersic

Alyssa Tiangco

Treasurer

Estefania Cervantes

Kelly Siu

Vahina Li

Brittany Grossi

Lexi Delliponti

Cassandra Tipon

Senator DA

Isaiah Macala

Melanie Pascual

Madie Barton

Samantha Bernabe

Kerent Benjumea

Rachel Patterson

Emily Sirat

Senator PA

Kamryn Cruz

Vivian Chau

Mary Allyn Maguddatu

Bevlynn Cheng

Olivia Tan
"Since I have already served as president, I know what it takes to be able to support the president. I really hope I win the position as vice president," Class of 2016 President Xueying Zheng said.
The incoming freshmen running for a Student Council position will attend group interviews during the summer advised by the Student Body Board and Mrs. Miriya Julian.
"I hope I become president, because I want to help make the freshman class successful by being a leader for them," freshman Lindsey Zangler.