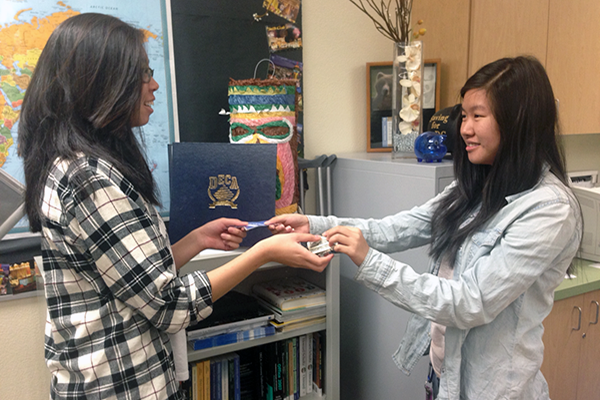 The annual "Coyotes U-Nite" has been cancelled, but will return again next year. A "Walk for a Wish" will be held in its place.
"The walk-a-thon will be a great replacement for 'Coyotes U-Nite'," Assistant Principal Mrs. Donna Levy said.
As sponsored by the Make a Wish Foundation, the goal of the event is to raise $5000, the necessary amount to fulfill one wish for one person. Walkers may make donations and pledge, however, all volunteers must pay $25 for a t-shirt and registration.
"I'm excited to see the wish come true," Hospitality and Marketing Instructor Mr. Perry Annett said.
 This 5k walk-a-thon will be hosted by 11th grade hospitality students and is open to the public.
"This is the first time we will be holding this type of event, so hopefully it goes as planned," Levy said.
Students may purchase a star from any hospitality student. Individuals who raise $150 or more from the event will receive a free ticket to "Panda!" at the Palazzo Hotel and Casino.
"I hope 'Walk for a Wish' is successful and that a lot of people show up," junior Jason Chiang said.