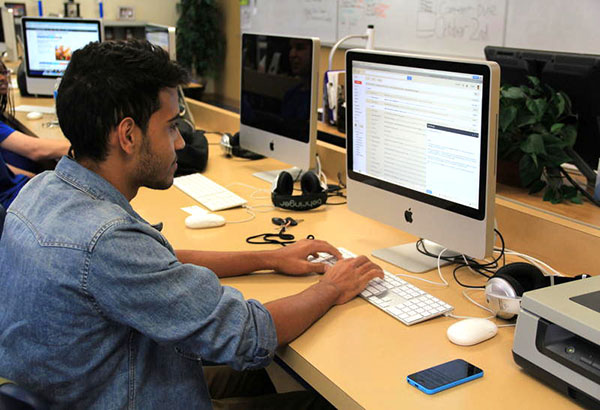 After successfully accomplishing the previous PBL goal of increasing the number of female students in the Web Development program area by 50 percent, Ms. Cindi Chang's senior Web Development class will focus on aiding underrepresented groups regarding technological education for their Fall PBL.
"Culture Shock is a non-profit troupe that uses hip hop/street dance to empower young people to stay away from drugs, violence and hatred, and strive for a better life," senior Phichapa Tippawang said.
This year, the students will be inviting Culture Shock students to learn about programming, coding and graphics.
"Our hope is that our students will become more aware of and acquire an understanding and appreciation for other cultures. As they share the hip hop experience, the Culture Shock kids will learn an appreciation for coding, graphic design and other tech-related subjects," Chang said.
After the Web Design students share their expertise, the Culture Shock students will be sharing their passion for hip hop by teaching the Web Development students how to dance.
"There are three topics available for groups to base their PBL on, which include coding, exhibits and graphics. My group is part of  social media and marketing team which makes us in charge of promoting the event beforehand, and on the day of we will be live tweeting," senior Sabriya Said said.
The students are currently in the development stage, but will begin rehearsing their prepared lessons in mid-October.
"This project will improve their communication skills, organizational skills, their web development skills, their social media skills, and help increase their awareness of cultural diversity," Chang said.