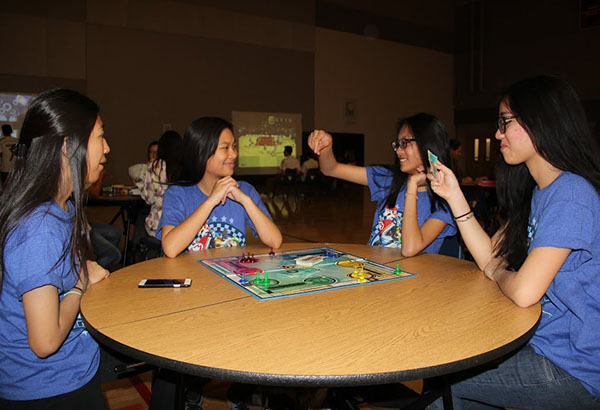 Due to a decline in participation, the Sadie Hawkin's dance and Battle of the Sexes will be replaced with a Winter Semi-formal beginning the 2015-16 school year.
"Sadie's participation has been steadily declining over the past few years for a variety of reasons. Many schools including Bishop Gorman and Palo Verde have cancelled their Sadie's dances at the last minute due to low numbers," Student Council adviser Mrs. Miriya Julian said.
Student Council will continue to host and plan the dance, as well as introduce two new events to the student body: Coyote Coachella and Coyote Olympics. These events will replace the Battle of the Sexes.
"I'm pretty neutral about this new change. I expect more people will go to the semi-formal because a lot of people like to dress up and get ready for a dance. It also gives girls a reason to get their makeup done professionally," Student Council member Morgan Nogal said.
The Coyote Olympics event will involve registered teams of eight to 10 in a three day competition. All participating students will be required to pay a fee, which will cover the cost of all supplies and a donation to a local charity.
"It's sad to see Sadie's go because it's a tradition throughout the United States but I guess change can be good. I never got to see the participation at the Battle of the Sexes, but it looked like it was fun," Class of 2017 adviser Mrs. Veronica Whiton said.
In addition, competitors will have the freedom to team up with other grades and genders.
"I'm always open to new ideas when it comes to student activities, but I'm disappointed because I wanted to ask someone to Sadie's and participate in the Battle of the Sexes," Class of 2016 Treasurer Vahina Li said.
Coyote Coachella is a music event that will occur on a Friday in the spring with after school activities happening every day.
"There will be 'Tie Dye Tuesday,' where students can bring in something to tie dye and StuCo will provide the supplies. The final Friday event will be a music event on the field with concessions available," Julian said.