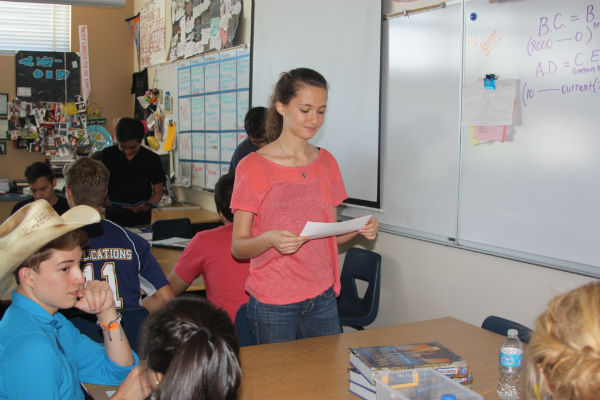 Students in Mrs. Jennifer Brant's World History class are showing what it means to be a human by using technology or student's own creative ability by hand to construct word clouds.
"We are using word bubbles as an innovative way to show how we feel about being who we are and living in this world. It is basically a picture of words that have strong meaning to us," sophomore Rachel Martinez said.
Students are working towards answering the question of "What is it to be a human?" Based on students' previous knowledge, past experiences, and feelings, they are to create a word cloud that shows what it means to be a human.
"I believe that being a human is being treated equally and loving each other. We have human rights that allow us to express our opinions freely and without punishment," sophomore Mariya Zlateva said.
The websites that students are using work so that the more a word is entered, the larger it will appear in the word cloud. The other option is for students to do it by hand, therefore making the more bolder thoughts larger in size in their cloud.
"This is a way for everyone to show their own opinions of importance of living. It is completely our own opinions," sophomore Kayla Delgado said.