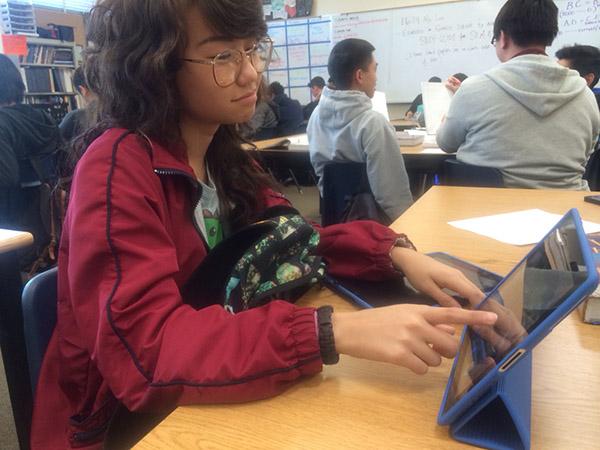 Following their unit on the Renaissance, students taking Mrs. Jennifer Brant and Mr. Joseph Juliano's World History class have completed their PBL podcasts on European Exploration and will be presenting them from Jan. 8-10.
"This project helped me learn more about the past of major civilizations, and I enjoyed creating podcasts," sophomore Brian Andrade-Velez said.
The purpose of the PBL was to further help the students understand the influences and effects of European Exploration on the following impacted areas: China, Japan, India, Africa, and South America.
"I liked how the PBL focused on a specific region impacted by European Exploration. It shows us how much of an impact exploration can have," sophomore Christopher Dizon said.
All podcasts were made with ShowMe, an app primarily used for teachers and students as an interactive whiteboard.
"It was a good and new way to present what we researched," sophomore Brittany Grossi said.
Additionally, the PBL required the completion of a SPICE chart (Social Structure, Political, Interaction, Culture & Economic), worksheet, and a storyboard and script along with a live podcast created by students in groups of two or three.
"I love how we weren't given all requirements at once, and Mrs. Brant gave us a timeline," sophomore Samantha-Juliane Lam said.