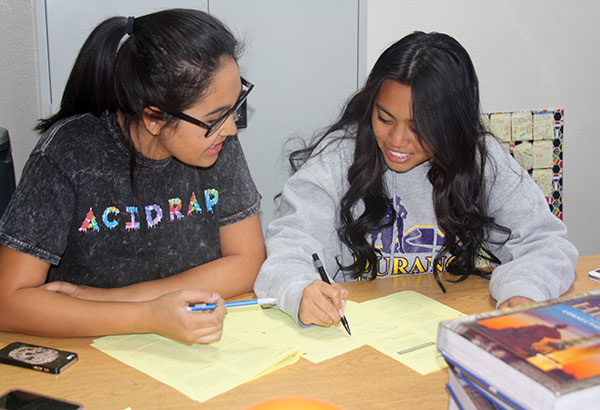 In order to better understand the Cold War, students in Mrs. Jennifer Brant's World History class participated in a debate focusing on America's options. The class was divided into five groups including the four options and a group representing President Harry S. Truman and his committee.
"The debate helped me actually comprehend what the four options were about. I think it was a much better way to learn about what America had to go through during the Cold War rather than reading from reading from textbooks and doing a worksheet," sophomore Destiny Wilson said.
Prior to the debate, each group had five to eight minutes to present their option and answer any questions that the president and his committee might have. Their goal was to persuade the committee that their option was the best course of action to take.
"I was a little nervous during my presentation because I didn't know if my group could talk for at least five minutes. We were completely unprepared for our presentations, so my goal was to talk very slowly and make sure we had enough information to fill our time," sophomore Precious Galang said.
The debate consisted of each group criticizing the flaws of the other options. To start the debate, any group could have stated why the one option was flawed or why all the other options were flawed. The biggest goal of the debate was to encourage all of the groups to share their opinions and not just have one or two people talking.
"In my class, the debate was very intense. It was hard to not raise our voices and call other people out because we were all very passionate about our topics," sophomore Kelly Bui said.
Based on the debate and the presentations, the president and his committee picked the winners. To pick the winners, the committee had to take in consideration the groups' presentation, their ability to answer questions, and what they said during the debate.
"I found it very enjoyable to be able to watch the groups debate against each other. Everyone was really into it and some of the stuff people said were ridiculous. In the end, the committee and I picked the winners based on who did the best job answering our questions," sophomore Grace Petrykowski said.