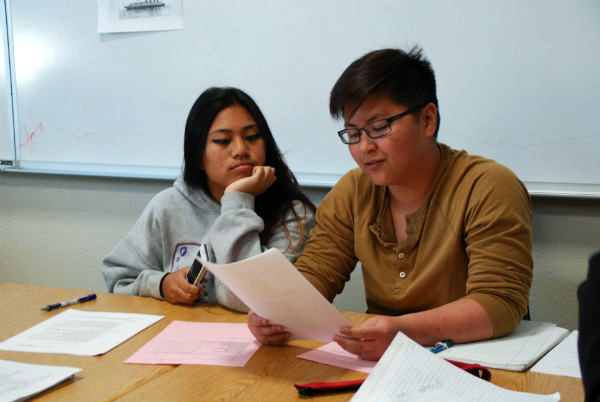 In order to incorporate the knowledge attained from Imperialism lessons and videos shown in class, the students in Mrs. Jennifer Brant's World History classes began Imperialism debates on March 13-14.
"At first, I was nervous that I wouldn't have enough information to say, but once we started the debate it was one of the easiest things you could possibly do," sophomore Kayla Dalope said.
Prior to the debate, students explored Imperialism through the app Showme, watching podcasts that explained Imperialism and its relation to the Industrial Revolution. The debate assignment required all students to create an argument and draft an outline of their research.
"I think the research part of the debate was probably the easiest part, because Mrs. Brant gave us all the resources we needed," sophomore Marlene Reyes said.
In addition, the debate will transition the students into lessons on World War I, a unit they will be focusing on beginning March 17 using the app Aurasma.
"Imperialism was okay to learn about, but I'm more excited to learn about World War I," sophomore Ashley Javalera said.