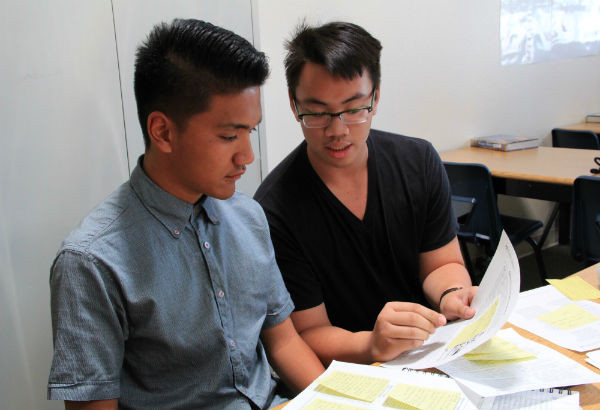 The sophomores in Mrs. Jennifer Brant's World History classes participated in a simulation that required them to role play and debate the four options that the United States faced in 1946 concerning U.S. foreign policy on Apr. 30.
"I think this simulation has been the best one we've done so far, because I was able to understand the concepts easier and it was fun," sophomore Izeah Guiao said.
Students had to analyze the issues on U.S. policy toward the Soviet Union in 1946 and use that knowledge to produce a persuasive presentation for President Truman and his committee, the fifth group in charge of making the decision for which option to follow through with.
"This was a fun activity. I hope we do it again before the school year ends,' sophomore Brandon Villanueva said.
Following the five to eight minute presentations, each group had the chance to justify that their option was the most reasonable by debating against the other options. President Truman and his committee used this opportunity to help them decide which option they believed provided the best arguments.
"I think the debate was really fun, because I was really involved and I think I got my point across to the other options," sophomore Christopher Dizon said.