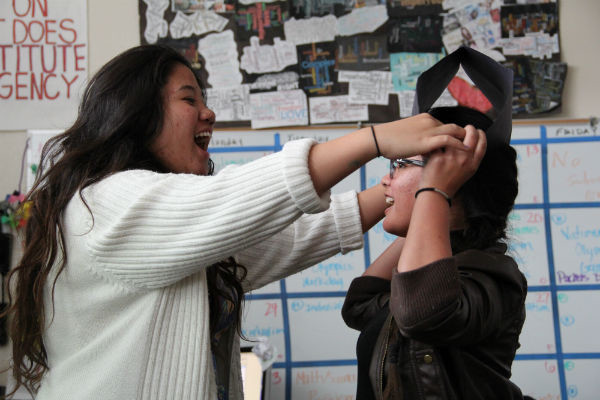 Mrs. Jennifer Brant's World History students were assigned important events from Napoleon's era to re-enact in class.
"Acting out all the information and events is a great way to portray history. Plus, our peers can understand it better," sophomore Skyler Lao said.
Following the unit focusing on the influences and events of the French Revolution and Napoleon, students completed an illustrated timeline and a viewing guide for The History Channel documentary shown in class. They were expected to take their attained knowledge from the lessons and incorporate them into their scripts.
"I liked this assignment because it was really fun. I hope we do something like this again," sophomore Brittany Grossi said.
Events performed by students followed the Napoleonic Timeline (1795-1815), including occurrences from the time period such as the Battle of Trafalgar, the Louisiana Purchase, the Peninsular War, and more.
"It's much more enjoyable than being lectured about the topic or reading the textbooks," sophomore Izeah Guiao said.