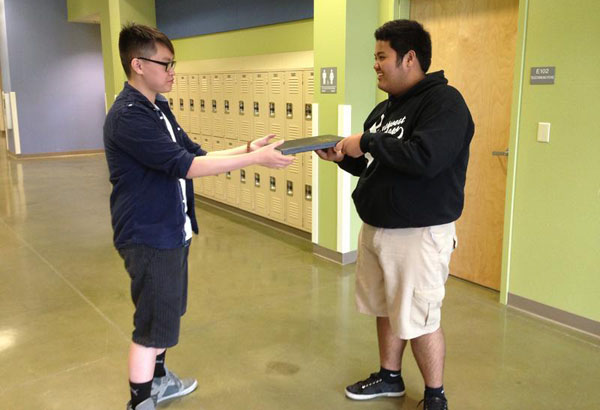 The wait is almost over. Yearbooks will be passed out at the annual Coyotes U-Night tonight. From 5:00 p.m. – 7:30 p.m., students who bought this years book will be eligible to pick up their yearbook from the Southwest Shadow staff.
"This year, the staff worked extremely hard to complete the yearbook for it to be distributed at Coyote's U-Night. I'm super excited for students to see all of our time and dedication that we put in the yearbook, " senior Elaine Wong said.
With the twitter-based theme of "#onlyatsouthwest" many students are excited to see this unique take on the yearbook, featuring tweets from the students on each page.
Another way students can get their yearbook delivered early is by winning the drawing held on Rout(e) 131 morning show. Five lucky students who have purchased a yearbook will be chosen each day throughout the week.
"I can't wait to get my yearbook at U-Night; I want to see all the funny pictures I have sent in!" senior Flora Shi said.
Students who will not be able to attend Coyotes U-Night will receive them next Thursday during lunch.
"I really want to get my yearbook early because I won't be able to make it to Coyotes U-Night. I'm very excited to see how it turned out," senior Leah Love said.