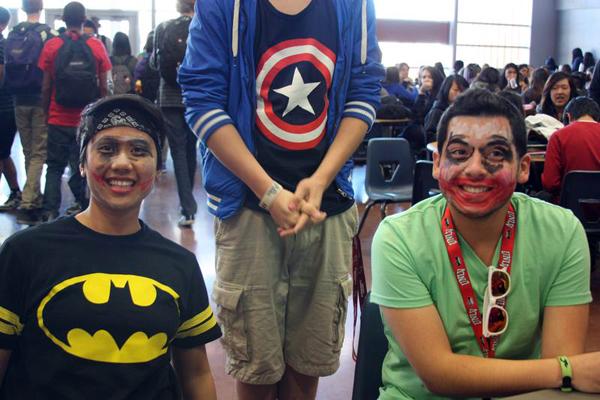 Remember when the Class of 2013 pledged to have more spirit this year? They were planning on having more events that would spark senior spirit and involve students during their last year of high school. Yeah….well, that didn't happen.
SO many ideas have been tossed around, but nobody took the initiative to truly make these events happen. We're not saying there were no events whatsoever; there were still the same events as last year—Grad Nite, senior sunrise, senior sunset, etc.
But, this year, there have not been any new established traditions, and seniors bonded amongst their classmates in their program areas….and only in these classes. Respiratory Therapy seniors, for example, have claimed to be a "family" and have created their own events for the school year. However, there was not a new event that included ALL seniors.
In fact, during spirit weeks, many seniors did not take the initiative to dress up accordingly or even take part in the lunchtime games. They nagged about what themes these days were, but those who participated looked like they were having the time of their lives. Ten years from now, the seniors who refused to participate will regret these missed opportunities because as adults, you can't go to a highly-respected workplace in a crazy costume.
But, if the seniors can't even involve themselves in spirit weeks, there's no use in creating extra chances for various events for them as well. Whatever happened to the "Mr. Coyote" event or a crown-decorating day? Although these ideas may seem simple, these events could be awesome ways to involve the seniors and allow them to enjoy themselves during events like a "Doughnut Friday" during their last year of high school.
However, there's still one more quarter left. The Class of 2013 can still arrange an event to spend one last moment with their fellow classmates. After this quarter, many seniors will go off on their own paths, and the chances that they will see each other during the summer are slim. Not to mention, chances will be even slimmer after summer/during college. So, spend these last two months enjoying your time as a senior–become involved, go to prom, and invent new traditions such as a senior-wide or academy vs. academy capture the flag or even a water balloon war, hosted by the class officers.
And as a reminder, Class of 2014: take this as a warning. Plan early in order to maintain your efforts to dress appropriately for school spirit weeks, create more senior events, and enjoy your senior year as it progresses. Maybe your class will have better luck making new traditions.