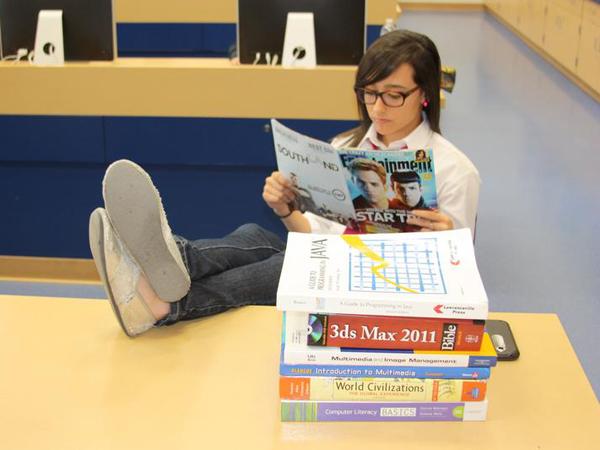 You just received a college acceptance letter in the mail. Turns out, you were admitted to your dream university! Oh, happy day! But, what now?
For four straight years, most students work diligently in order to be accepted into their dream university, whether it be Harvard University or the University of Nevada, Las Vegas. They aimed to earn grades worthy for admittance to the school of their choice and represent a "well-rounded student."
From mid-March to early April of their senior year, applicants receive college admittance notification letters. The wait is absolutely nerve-wracking and students focus on performing at their best throughout  their senior year, where everything school-related matters…until they receive their letters.
Unfortunately, a few students every year let all of their hard work go to waste, believing that colleges cannot revoke the admission once they are accepted. Truth is, colleges take an even closer look at students after they're admitted. These institutions look at grades primarily, requiring mid-year reports and final transcripts. Counselors often put their comments into this mid-year report, and if they notice the students' grades have dropped dramatically, they can include these comments into the reports.
In fact, right after the "Congratulations! You have been admitted to…." part in admission letters, colleges stress the fact that the student's acceptance is conditional and can be revoked. Post-secondary institutions such as the University of Washington and Middlebury College revoke from a couple to a dozen students' admissions based on several factors per year.
According to an admissions representative from the University of Nevada, Las Vegas, "A few ways that students can have their admission revoked is if they failed to give all academic information, falsify records, or people can withdraw from the university. Students are conditionally admitted to the university."
If a student's grades have plummeted after acceptance or if the student has landed in trouble for DUIs, plagiarizing, cheating, etc., colleges can send warning letters to students expressing their disappointment and may re-consider the student's status of admission. If students are rejected from their desired institution at this time, it may be too late to accept another college's admission; most colleges require the student's acceptance of admission by May 1.
Just because a student is accepted does not mean he or she can stop trying. In fact, students need to try harder to prove that their college made the best and most advantageous decision by choosing them to attend. Earning "D's" and "F's" is not acceptable at any time. Why let four years of hard work go down the drain after receiving your college acceptance letter? Start high school strong, and finish high school strong. Then, pursue an incredible college experience.